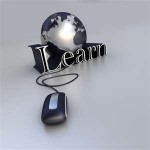 Summer 2012 shall be the summer of all summers!
If you will be teaching a full online course or a hybrid course (mix of traditional and online) and you are looking for strategies and pedagogies to assist in this process, look no further.
The Summer Institute for Technology-Enhanced Teaching and Learning will be a week-long program that is designed to help faculty develop their skills and fashion content for their course.
Interested?
Check out the Summer Institute for Technology-Enhanced Teaching and Learning website and register online.   Two sessions will be held with limited space.  CLICK HERE TO REGISTER NOW!  or visit http://sitetl.syr.edu/
Leave a comment
You must be logged in to post a comment.
Categories
Testimonials
I found the summer institute very helpful and have been promoting whenever possible.
Thank you for an excellent training session today. It was very helpful.
Thank you so much for all of your help and training. I feel so much better about using the new version of Blackboard now.
Thank you so much for providing us with so much information and offering your help with Wiki and file transfer of Blackboard.
The seminar itself was well-run. The presenters involved the audience by asking us if anyone used these tools already, and what we use them for. This allowed the instructors to share their insights with one another. I have attended several presentations by this Blackboard crew, and I find them to be engaging, professional, and efficient.
You guys are always 'yep, we can do it… thanks'
I'm really glad that I have someone to call in for tech instruction that is reliable, clear, straightforward, and even humor-infused.
Thanks for the phone call. I am impressed with your level of commitment.
Thank you for all of your help. I have LOVED doing the presentations online. It has really benefited both instructional time and student comprehension…it has been tremendous. THANK YOU FOR ALL of YOUR HELP!
You were so good at making me feel comfortable rather than a complete idiot to have to re-learn such basic tools.
OLS on Twitter
OLS on Facebook