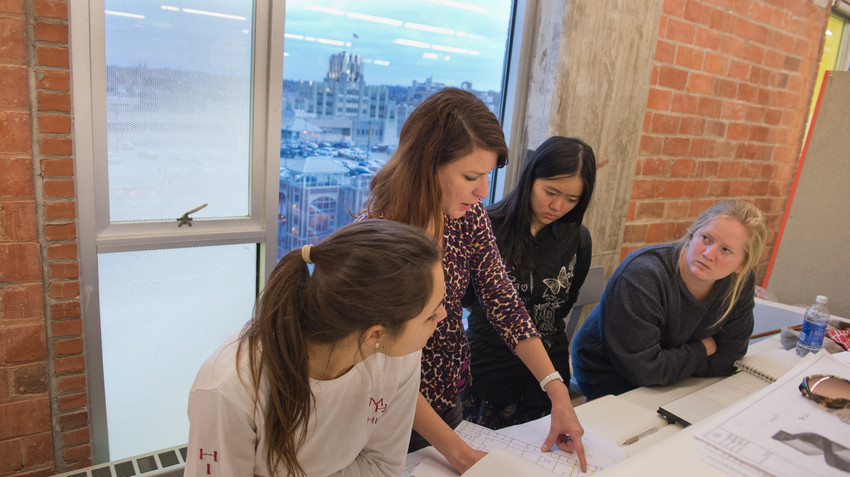 Q. I'd like to create an assignment where my students create their own website. How would I do this?
A. One of the tools that OLS recommends is a blogging platform called Expressions. Expressions is a service that allows members of the SU Community to build a web site using WordPress.  WordPress is a widely used web publishing tool that is both well documented and supported.  With an Expressions site you can create a portfolio, a class or project blog, or a creative space with the style and content of your choosing. SU Expressions is free and available to everyone who has a NetId and a password. You are not limited in terms of what you upload to your site and you have all the capabilities that WordPress has to offer – including plugins and themes. There are individual expressions sites and there are department expressions sites, depending on your needs. Expressions is supported on campus by ITS and OLS. We offer training for all instructors and will even come into your classroom and show your students how to use Expressions.
We have found Expressions to be a great tool for those instructors who would like their students to develop an online portfolio or want to give their students an online alternative to writing papers or using Powerpoint.
For more information, click on one of the following below:
Set up your Expressions account
Find more information on Expressions
Q. How can I get immediate feedback from my students in my classroom while keeping them engaged?
A. For immediate feedback about student understanding, we recommend the use of a student response system. Student response systems allow instructors to ask a question and track immediate responses from students.
Student response systems are often used to:
Maintain students' attention during a lecture
Promote active student engagement
Promote discussion and collaboration during a class
Check for student understanding
Adapt to the immediate learning needs of students
At Syracuse University, we support the TurningPoint student response system. TurningPoint allows instructors to:
Gauge the comprehension in the classroom
Administer a poll
Help students review for an upcoming assessment
Manage polling participants, content, session data, and generate reports
Allow polling from hand-held clickers or web-enabled devices
Integrate polling with PowerPoint presentations
Learn more about integrating TurningPoint into your classroom at answers.syr.edu.
Q. Is there any way I can meet with a student or groups of students online?
A. We live a world of constant connectivity and communication. Syracuse University maintains and supports our own installation of Adobe Connect, which is a multi-faceted system allowing for "real time" meetings between students and instructors. Anyone with a NetId can access the system and hold virtual meetings.
Some instructors find recording feature of Adobe Connect beneficial. They use it as a method to capture their thoughts and content in a mini-lecture recording that can then be distributed as necessary. Virtual office hours or online review sessions moderated by you or your TA prior to an exam could be helpful!
Additional Resources:
Adobe Connect at SU
Getting Started with Adobe Connect
Q. How can I use Blackboard to give students feedback on their assignments?
A. Blackboard has three primary functions: content delivery, communication and collaboration, and student assessment and grading.
When it comes to student assessment and grading, Blackboard includes tools such as Inline Grading and the ability to attach and files as assignment feedback so that instructors can give detailed critique to student work. Additionally, the Turnitin integration allows instructors to have students upload assignments to Turnitin that can allow instructors to produce originality reports as well as give text and audio comments on student work.
The journal tool provides for a simple way to provide for a private conversation between a student and the instructor within the course space. An important point to remember is submissions in Blackboard and Turnitin are time/date stamped helping to track and archive student work.
Additional Resources:
Creating a Turnitin Assignment in Blackboard
Adding Voice Comments to a Student Submitted Assignment
Q. Which Blackboard tool can I use to encourage collaboration among students?
A. Blackboard tools like blogs and a wikis that can be used to increase student collaboration.
A blog is a personal online journal where an individual can record opinions, and link to other sites.  A blog is intended for public access and use.  The Blackboard blog feature is limited to public access within the Blackboard course.  Blogs have a commenting system that is used for responding and interacting with one another. Blogs can encourage students to express their ideas. Blogs are an effective tool for gaining insight into students' activities and provide a way to share knowledge and materials.
Examples:  Students can choose or be assigned a topic to write about in their blog.  There are three types of Blackboard Blogs: Individual, Course, Group
A wiki is a website that allows collaborative editing of its content and structure by its users.  Wikis are online databases, collaborative collections of information that uses interlinked pages to present and organize data.