Adobe Connect Pro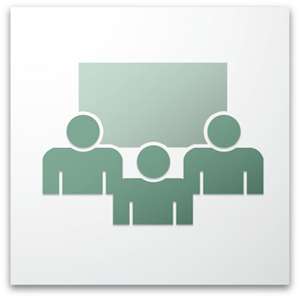 Adobe Connect Professional is a full-featured, secure Web conferencing system, and a great tool for creating online meetings or web seminars.
Participants log in through the Internet and interact via real-time audio and video, share presentations, and join discussions verbally or by chat. Sessions can be archived and viewed at a later date. And because it's through the web, you and your group can join in from anywhere there is an Internet connection – from a classroom, conference room, on the road, or from your office.
Faculty, staff and students of Syracuse University can use Adobe Connect Pro at no charge. For a full list of features with Adobe Connect, click here.
OLS can help you set up your conference through Adobe Connect Pro, or we can help you integrate it into your video or telephone conference. And our staff can show you how easy it is to administer and use the software. To set up a conference, or for more information click here to Contact Us.
Categories
Testimonials
Thank you so much for the wonderful presentation! It was so helpful and useful – not only for the FLTAs but for all of us in attendance. You covered much material that we will all be able to use. I appreciate all the time and effort that went into the planning of the session and the creation of the Blackboard site – it will be very useful and convenient for everyone.
OLS on Twitter
OLS on Facebook