Blackboard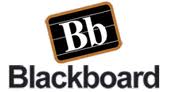 The Blackboard course management platform brings the latest in proven educational technology tools to Syracuse University by making class content available to students via the Internet. Because it is web-based, it also makes course materials readily available to students any time they wish.
Syracuse University uses Blackboard Enterprise 9.1, a course management software that provides many of the latest Web 2.0 technologies to students for learning such as: blogs, wikis and Instant Messaging. The GROUP feature allows students to break into smaller teams to communicate and collaborate on projects. Blackboard facilitates expanded coverage and interaction with subjects by supporting video and audio from a wide variety of web sources including podcasts and v-casts.
Syracuse University is committed to providing the student and faculty with the latest in proven educational technology that will enhance and expand the learning experience. Online Learning Services at SU is dedicated to providing students and faculty with support in the use of those technologies and tools to optimize the teaching experience. We offer face to face consultation as well as online and personalized consultation. Please refer to our training schedule to view the latest face to face structured presentations on Blackboard and please refer to our Consulting page if you would prefer your group to have personalized Blackboard training.
Categories
Testimonials
You guys are always 'yep, we can do it… thanks'
Thank you so much for the wonderful presentation! It was so helpful and useful – not only for the FLTAs but for all of us in attendance. You covered much material that we will all be able to use. I appreciate all the time and effort that went into the planning of the session and the creation of the Blackboard site – it will be very useful and convenient for everyone.
Thank you for all of your help. I have LOVED doing the presentations online. It has really benefited both instructional time and student comprehension…it has been tremendous. THANK YOU FOR ALL of YOUR HELP!
Thank you for an excellent training session today. It was very helpful.
You were so good at making me feel comfortable rather than a complete idiot to have to re-learn such basic tools.
I found the summer institute very helpful and have been promoting whenever possible.
Thanks for the phone call. I am impressed with your level of commitment.
Thank you so much for all of your help and training. I feel so much better about using the new version of Blackboard now.
Thank you so much for providing us with so much information and offering your help with Wiki and file transfer of Blackboard.
I'm really glad that I have someone to call in for tech instruction that is reliable, clear, straightforward, and even humor-infused.
OLS on Twitter
OLS on Facebook