Syracuse University recently established an organizational account in the Google Suite that will be managed by the Information Technology and Services (ITS) department. This organizational account provides SU's students, faculty and staff with a wide array of Google cloud-based services and provides new tools for collaboration, teaching and learning. For more information about how it is deployed and the different applications you can use through this account, go to g.syr.edu.
This tutorial will introduce you to your Google Drive through the Syracuse University Google Account.
Accessing Your Account
Go to https://accounts.google.com/Login and log in with (netID)@g.syr.edu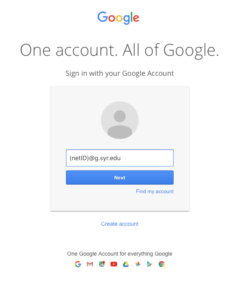 You will be directed to SU's Single Sign-on screen. In this menu, enter your netID and password.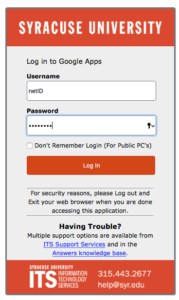 The next screen is the main Google screen and account security information.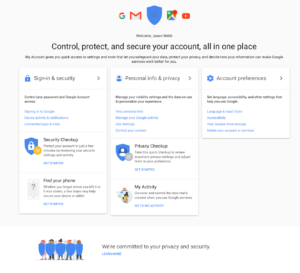 To access your Google Drive, go to the apps button in the upper right hand corner and select the Drive icon.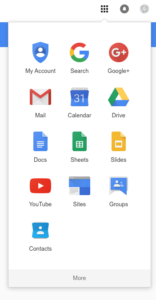 In SU's Google Drive you can create and store any document without it counting against your storage quota of 15 Terabytes.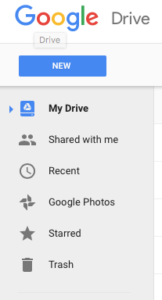 To create anything in Drive, select new and then the application you would like to utilize.

To share a document, you need to create a Google Doc then go to the Share button in the upper right hand corner.

In the Share option, enter userID@g.syr.edu for the people you want to collaborate with and select the pencil icon to adjust what level of sharing your want to have.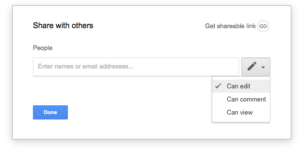 * If you apply the share function to a folder, anything in that folder will be able to be viewed/edited by the participants. *
To view any documents  shared with you, go to the Shared With Me tab in Google Drive.
If you have any questions or need additional support, feel free to email ols@syr.edu and mention SU Google Accounts in your subject header.