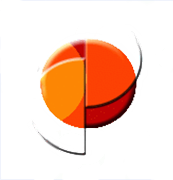 Formed in the Summer of 2010, Online Learning Services is committed to assisting faculty enrich their teaching environment through the adoption of appropriate technologies. With a focus on teaching and learning outcomes, OLS consults with faculty to offer campus-wide resources as well as online resources in an effort to extend the traditional classroom or move their classes to the web. In many cases, the Information Technology and Services Department has a solution to meet the demands of instructors and students. OLS can also act as an agent for any faculty member to utilize these resources as well as find out what new technologies might play a role in the instructor's methodology. "We help faculty navigate what seems to be a jungle of web applications and work right along side of them to build an online environment that meets their personal goals with special attention to the needs of the modern student." Although technology is more ubiquitous than ever, the instructor continues to be the most influential factor in the quality of instruction. OLS provides a network of support for instructors in the online environment and welcomes the opportunity to discuss these challenges with experienced and new faculty.
Testimonials
I found the summer institute very helpful and have been promoting whenever possible.
Thank you so much for providing us with so much information and offering your help with Wiki and file transfer of Blackboard.
I'm really glad that I have someone to call in for tech instruction that is reliable, clear, straightforward, and even humor-infused.
Thank you so much for all of your help and training. I feel so much better about using the new version of Blackboard now.
You were so good at making me feel comfortable rather than a complete idiot to have to re-learn such basic tools.
Thanks for the phone call. I am impressed with your level of commitment.
You guys are always 'yep, we can do it… thanks'
Thank you so much for the wonderful presentation! It was so helpful and useful – not only for the FLTAs but for all of us in attendance. You covered much material that we will all be able to use. I appreciate all the time and effort that went into the planning of the session and the creation of the Blackboard site – it will be very useful and convenient for everyone.
Thank you for an excellent training session today. It was very helpful.
The seminar itself was well-run. The presenters involved the audience by asking us if anyone used these tools already, and what we use them for. This allowed the instructors to share their insights with one another. I have attended several presentations by this Blackboard crew, and I find them to be engaging, professional, and efficient.
Read more »
Latest Online News
by Steven Mintz, Inside Higher Ed MOOC providers like edX and Coursera are not merely distribution channels; in the best cases, these platforms empower faculty to experiment and innovate. The critical difference between replication (with enhancements) of the classroom experience and the potential for the transformation of the classroom experience lies not necessarily in technology, [...]
Read more »